Outdoor Lighting – A Guide to Exterior Illumination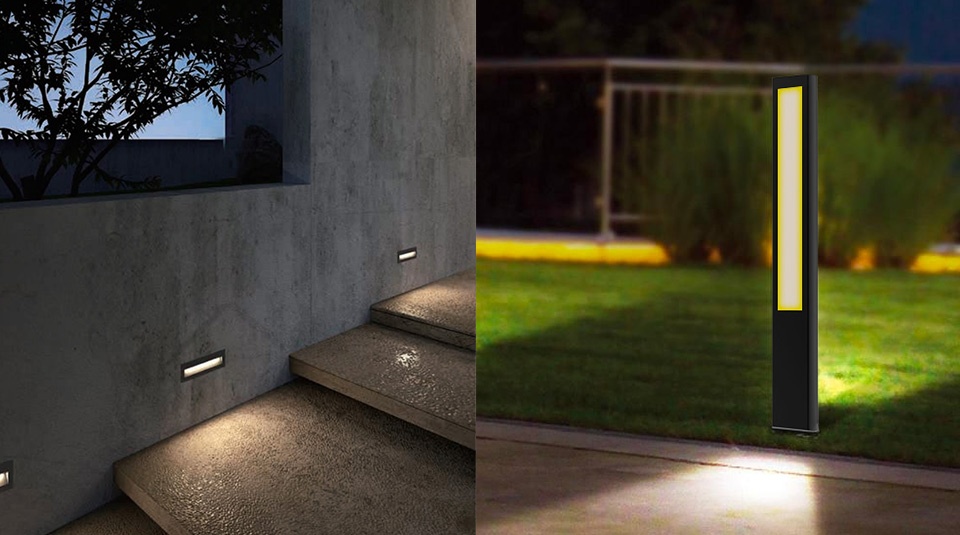 If you own a house or a villa with a backyard, you are one of those fortunate souls, for there are so many interesting things you can do with the outdoor space; right from hosting barbecue parties to chilling out with family or friends on a weekend. Most people take the effort of sprucing up this place with the perfect outdoor furniture and landscaping designs. However, one area that is constantly overlooked is the lighting part. Lighting plays an integral role in interior decoration, and hence the same rule applies to the yard as well. Proper lighting of outdoor spaces is essential for night vision, security and aesthetic delight, especially when you are entertaining.
There are so many techniques to light up your backyard that finding the perfect lamps or fixtures can become a hassle. Here are some tips to illuminate your outdoor space for a fancy, luxurious look.
LED Garden Lights
Also known as landscape lights, LED garden lights are aesthetically pleasing, giving your property a resort-like look and feel. Both solar and electric energy can be used and these lights require only a low voltage, thereby helping you save on your electricity bills. There are different kinds of LED garden lights available, such as garden spike lights, which are  lights fixed on a spike that is dug into the ground and garden bollard lights, which are meant for larger areas.
Floodlights
When we hear floodlights, we think of the lights used for sports matches in huge stadiums. These lights can illuminate huge areas and are resistant to challenging weather conditions. When you install these at home, you can go for smaller versions. These lights can use bulbs, halogens, CLF or LED. If you go for floodlights for your yard, you don't really need any other type of lighting. Often, these lights are placed on trees or a particular area to highlight the spot.
Spotlight
Spotlights are popular interior lights used on stage for plays, in film shoots and even in the living and dining rooms of houses. They are like flashlights, emitting a beam of light that can illuminate a particular spot; the angle of this beam is adjustable. Spotlights can highlight parts of the yard, such as a landscape or a food counter.
Wall Lights
These lights are mounted onto the wall and can be used inside as well as outside the house. They provide sufficient illumination and are also used for security purposes in houses. Some of them are equipped with motion sensors or burglar alarms that go off when an intruder tries to break in. The wall lights placed outside the house are usually larger, offering better coverage.
LED In-Ground Lights
These are floor lights that are embedded onto the ground and can help in highlighting paths in outdoor spaces. These are usually spread out in the open space and will give a dramatic look to your backyard.The usage of sustainable LED lamps in these makes them energy efficient.
Deck and Step Lights
These are installed on staircases, railings or floors and guide you through the right path when you wander outside in the backyard. They come in round and square shapes and provide a soft, soothing feel to your property.
Sensor Lights
Sensor lights are functional lights that help in taking care of the security of the house. These lights are equipped with motion sensors that raise an alarm when they detect any motion nearby. Often, false alarms are raised due to the movement of trees and leaves by the wind. To avoid this problem, you can adjust the distance settings.
At Varley Electric, we provide safe and professional light switch wiring and lighting installation service. Our expert team is not only efficient, but also licensed, along with having an intimate understanding of appliances and lighting solutions. Whether you need Led lighting, downlight, security lighting or outdoor and garden lighting for your homes, we are only a call away. Contact Varley Electric today!