4 Advantages Of Smart Home Automation System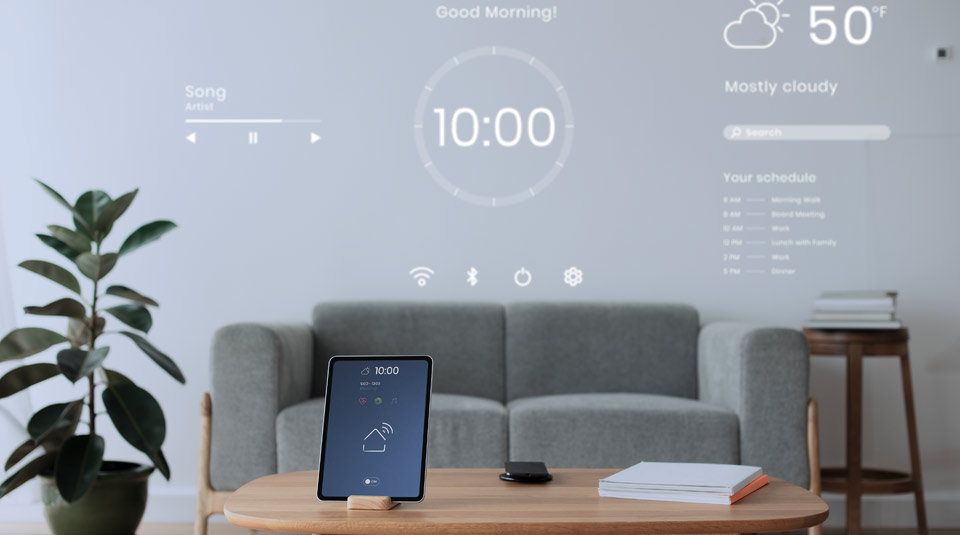 Smart home automation is the rage these days. This trend is mainly used to connect all smart devices available in your home with the internet to make your space more functional, comfortable, and safe.
Home automation is a technology in which various home appliances are linked together to offer a seamless operation. Although this technology has been around for decades, it has recently gained attention by allowing homeowners to control their homes remotely.
It refers to the collection of smart appliances connected with the one common network so that owners can control them from anywhere. As an instance, your lights, audio speakers, security cameras, and TV sets can be linked with your smartphone so you can operate them with a single click. Without a doubt, a smart home automation facility enables users to equip their homes with high-tech functionality and comfort.
Here's the guide to the four major advantages of adopting smart home automation systems.
It allows you to manage all the home appliances simultaneously from one place.
Smart wireless home automation integrates modern technology into your home while adding more functionality. Connecting all appliances with one network lets you manage them at the same time from anywhere. Install the app on your smartphone or tablet and control all devices remotely at your fingertips.
Maximizes your home security
Integrating all smart devices with a common network not just adds convenience and comfort it also increases safety to the maximum extent. Homeowners use various devices to restrict unauthorized access, such as smart door locks, security cams, motion detectors, and more. These devices send notifications on your smartphone about all unwanted and suspicious activities so that you can supervise your home from anywhere in the world.
It allows you to control your home functions remotely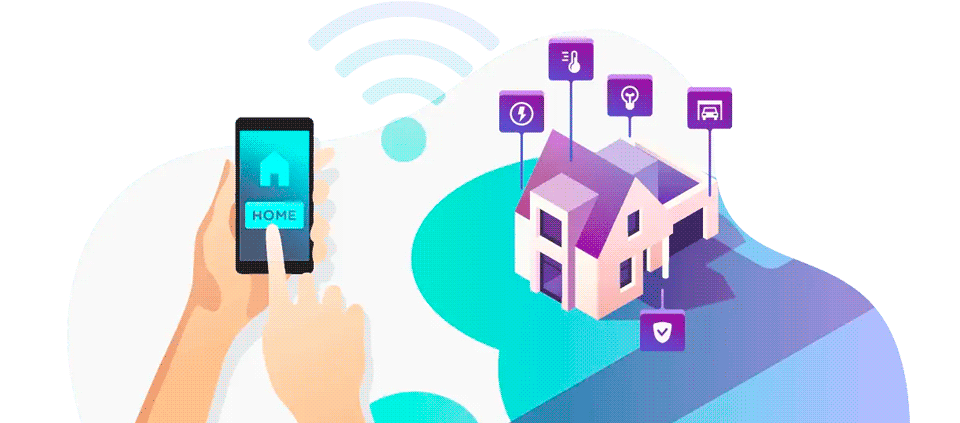 Smart home automation allows you to control your home appliances remotely, which means the control is still in your hands even when not physically present. Never underestimate the power of managing a home from a distance because it is not less than a boon. Imagine you can turn on the air conditioner while struggling in the traffic on a scorching day, so your home becomes cooler before you reach there. Also, you can switch off the lights or just check out what your kids and spouse are doing in your absence.
It significantly increases energy efficiency.
Since a wireless home automation system allows you to keep a check on every single appliance, it automatically enhances energy efficiency to a great extent. Homeowners can turn the lights or AC off from anywhere and regulate the usage of electrical devices. You can also define the best-suited energy-efficient settings through a smart thermostat, so the appliances automatically turn on and off according to the settings. This is how you can save electricity while cutting down on bills.
So, there you have the complete guide to the benefits of the smart home automation project. We hope you find it informative and helpful. Look no further and explore our wireless home automation collection right away to upgrade your space with modern technology. Tap into the high-tech luxury and make your life easier and enjoyable.
At Varley Electric, we offer a multitude of services that cater to all the procedural requirements of getting any smart home automation installed within your property.
Whether that is our expert advice on scoping and design, installation prerequisites, inspection, along with the professionalism to back it up, your smart home project cannot be in better hands!