8 Reason Why You Should Upgrade Your Switchboard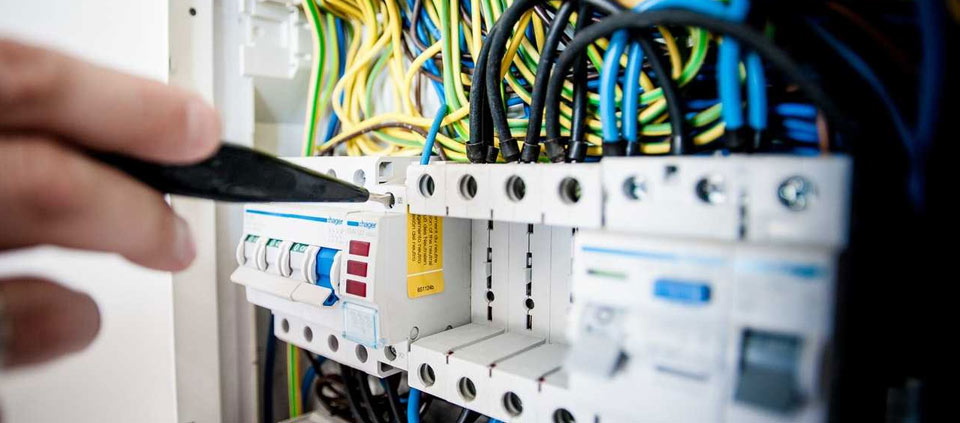 Although the switchboard is an integral part of the household electrical system, most people don't pay much attention to it and take electric boards for granted.
Have you noticed any warning signs – Flickering lights or tripping fuses? Does your switching need an upgrade? Here's the guide to the eight reasons why you should update your switchboard right away.
1. The switchboard is the control point of the electrical system
It's no secret that the switchboard is the central point of the electrical system. It handles all your home's electrical equipment, be it a washing machine, refrigerator, or mobile charger. Therefore, if you have an older switchboard, then there are chances that it will get overloaded and affect the rest of your appliances.
2. Ceramic fuses are now outdated
If safety is your primary concern, then it's time to say goodbye to old ceramic fuses. These don't offer the highest level of security and are a bit difficult to change. It may seem convincing at once but can do more damage than good. Using the wrong size fuse wire can cause severe overheating, which might lead to an electrical fire.
3. To meet the advanced electrical safety requirements
With the invention of new electrical appliances, the wiring standards, and electrical safety requirements have been modified everywhere. Conventional or older switchboards don't sync well with the current regulations, hence demand an upgrade.
4. Lack of safety switches
A safety switch monitors the electrical flow through circuitry and triggers when it detects a leakage. It is the best way to safeguard yourself and your family from electrical hazards, making it a must-have for all circuits.
You need to upgrade your switchboard if it lacks the safety switch; otherwise, you are just exposing your loved ones to deadly mishappening. Newer switchboards come with in-built safety switches, thus lowering the shock risk and adding more safety to your home.
5. The rise in the power demand
The current power scenario is way different than how it was 20 to 30 years ago. The new home appliances have raised the demand for the power supply to a great extent which is why a switchboard upgrade is required. Older boxes struggle to manage the increased power requirements, leading to overheating and electrical accidents.
6. To eliminate the risk of Asbestos
From 1920 to the 1980s, Asbestos was commonly used as a building material to manufacture switchboards throughout Australia. However, these panels cause health ailments if any work is to be done on the switchboard or if they get damaged. Hence, asbestos got banned at the end of 2003 to safeguard people from health risks.
7. Some solar power options require modern switchboards
Solar panels are getting more popular these days, and most people are opting for this power source. Since these panels are new, they need advanced switchboards to handle their functioning.
8. Older switchboards are not compatible with new meters
Conventional switchboards don't match the requirements of the new meters, which is why they should be upgraded to newer ones. Digital meters need to be installed to comply with the new national metering code, and they cannot run their power through the old-style meters anymore.
Warning Signs To Know If Your Switchboard needs Upgrading
Here's the rundown of the warning signs that let you know if your switchboard needs an upgrade.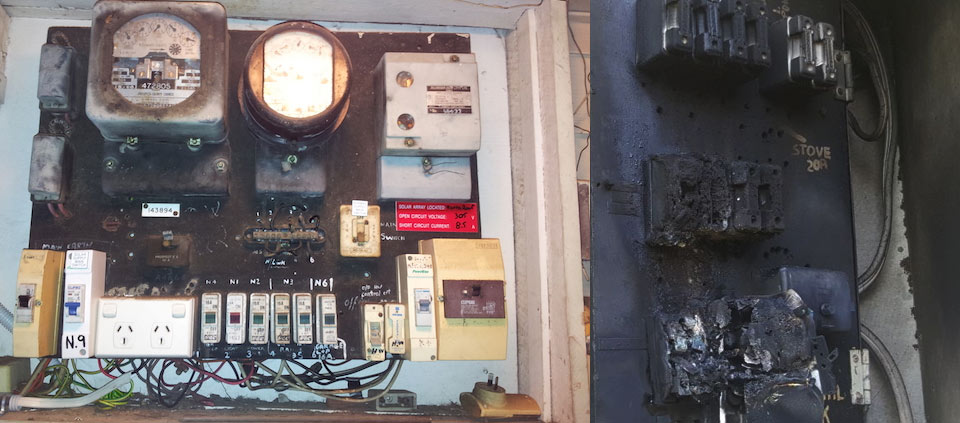 Old Wiring: Your switchboard needs an instant upgrade if the wiring is black or grey.
If the switchboard is overcrowded: If there is no more room in the switchboard for solar power, AC, or anything, it's high time to upgrade your switchboard to avoid overcrowding of wires.
Flickering lights: There are many reasons for flickering lights, including loose wiring or overloaded switchboards. Not only is this annoying, but it can be hazardous, and thus gives a strong reason to upgrade the switchboard.
A burning smell: If you notice a burning smell from your switchboard, then it means that you may have faulty or overcrowded wiring. Call the certified electrician and get the job done right.
Melted or blackened fuses: This is possibly the most strong warning sign to indicate that your switchboard needs an instant replacement.
Most homeowners in Shoalhaven know that as their house ages, it requires more and more work. Electrical upgrades and wiring become a necessity, but it is not something you can simply DIY on your own. At Varley Electric offers Electrical Switchboard Wiring & Switchboard Upgrade services in Nowra and Shoalhaven areas. Call our licensed, insured electrician today on 0480 013 730.
We strongly recommend that any electrical upgrades and wiring replacements in your home should never be overlooked.